Coronavirus Killing Paint unveiled by GrapheneCA
The COVID-19 pandemic is wreaking havoc globally, and medics have suggested quite a lot of preventive measures for people to adhere to. However, while adhering to the prevention tips suggested by health organizations and medics, it is also important that you practice self-preventive measures to keep yourself and family safe all through this pandemic period.
According to WHO and other health organizations/practitioners, the following are ways to keep you safe from Coronavirus (COVID-19):
Wash your hands for at least 20 seconds, and do this regularly
Avoided crowded gatherings – practice social distancing – accord up to 1 meter (3 feet) from people
Stay indoors
Sanitize your environment regularly
Do not touch your face (nose, mouth, and eye) with a dirty hand.
Put on protective gears always, especially when leaving the house
But even with these safety tips from medics, one could still contract COVID-19. Thus, we are presenting an additional protection measure to keep you safe from the coronavirus strains.
Dr. Nano Anti-bacterial Graphene Coating has been proved to block COVID-19 strains from penetrating your home.
Dr. Nano Anti-bacterial Graphene Coating
Dr. Nano coating is a formula that creates an anti-viral environment to restrict any form of bacterial or virus from surviving on the surface where it is applied for up to 10 years.
According to Peter Nesveda, "With the recent COVID-19 outbreak, we have experienced strong growth of demand for our anti-bacterial products, and in response, we have launched the GrapheneCA on-line store together with a significant scale-up of coatings production. The goal is to make all of our anti-bacterial products accessible to businesses of all sizes and the general public."
Research has shown that COVID-19 strains can survive up to 48 hours on certain surfaces, and this is one of the reasons why a lot of people keep contracting the virus on a daily basis. US CDC says that there's a higher possibility of contacting COVID19 by coming in contact with an infected surface than touching your face.
Scientists at GrapheneCA have proved that Dr. Nano's formula prevents cellular respiration and cell division, thereby working against the metabolism of microorganisms on applied surfaces. Furthermore, independent reports show that microorganisms die when they come in contact with surfaces where Dr. Nano coating is applied.
Tests that proved the effectiveness of Dr. Nano Formula were done per Japan Industrial Standard (JIS) Z 2801-2000. This is a globally recognized standard for testing the efficacy of microbiological products.
Application of Dr. Nano Anti-bacterial Coating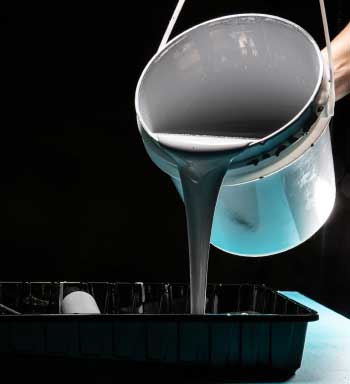 This formula is a graphene-based anti-bacterial solution meant to be applied on surfaces in the form of paints or varnishes. Dr. Nano Anti-Bacterial Coating can be applied on walls or any surface, and it is meant for private or public use. This implies that Dr. Nano Anti-Bacterial Coating can be applied on walls of public places where a lot of people usually gather, such as churches, schools, medical centers, malls, airports, event centers, and more. Also, it is safe for private use; individuals can apply Dr. Nano Anti-Bacterial Coating on their house walls and surfaces.
In this period where the world is facing the biggest threat to humanity, one needs to adhere to various safety measures to survive, and Dr. Nano Anti-Bacterial Coating is just one perfect solution to a long-lasting assurance of being safe from COVID-19.
You can buy the Dr. Nano Anti-Bacterial Coating here.