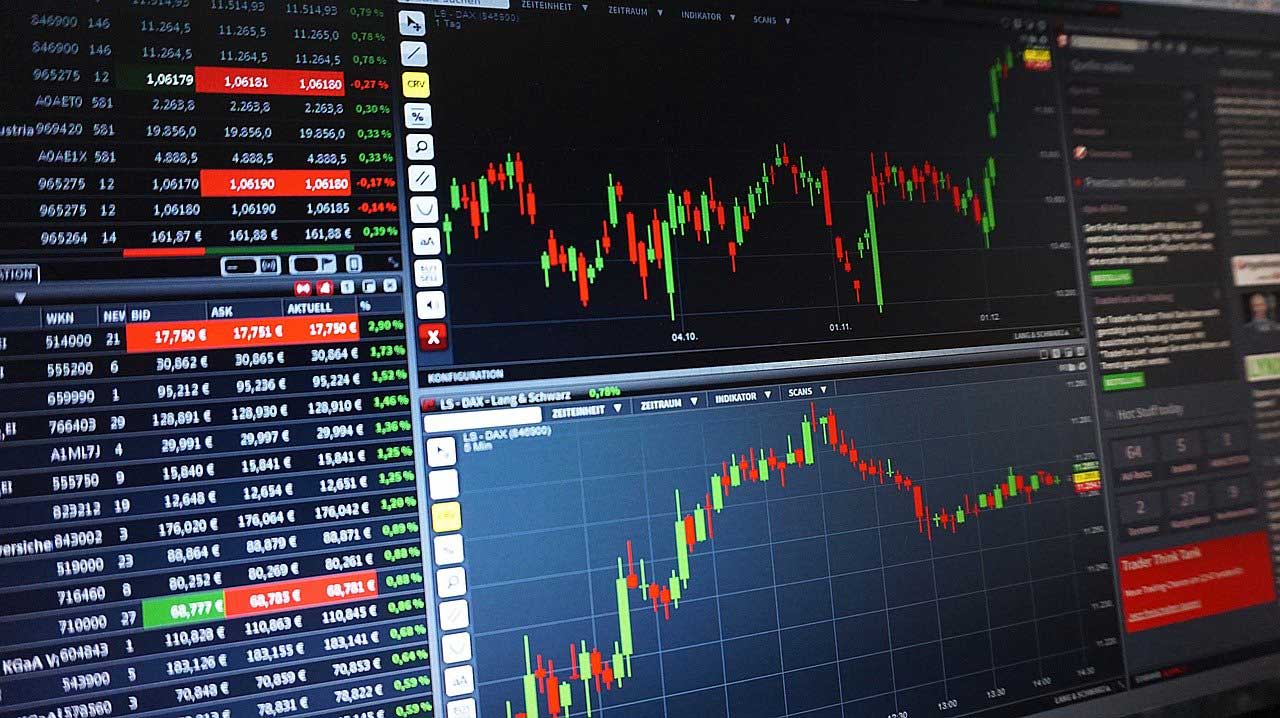 Graphene Stock – How to Buy Graphene Stock 2020
Graphene is the strongest material ever discovered. This carbon allotrope is 200 times stronger than steel and boasts flexibility, good conductivity and transparency amongst its characteristics. As per a research by The Royal Society of Chemistry, the atomic bonds in Graphene are so tight that only water can pass through the material even when it is contaminated by radioactive elements.
Due to these characteristics, Graphene is a much sought after material for companies which are trying to come up with better application of the material. Its highly conductive nature makes it apt for application in solar panels, where it can increase the panel's efficiency to 60% from the current 25%. Once its commercial viability is established, Graphene can effectively transform many industries including batteries, conductors, electronics, energy and healthcare.
For a material with such huge potential, there will naturally be big and small companies researching to expand the scope of the material's use and mint some good money by commercializing Graphene's applications. Thus, the opportunistic breed of investors will also be trying to figure out how to invest in graphene stocks or stocks of companies that are involved in Graphene products, Graphene based research or businesses centered around Graphene.
Top Graphene Stocks to Invest
For those investors, here we list a few leading names which they can look into while pursuing Graphene stock investing. These companies trade on different exchanges in different countries and investors can pick them for further studies to build a potential investment case.
1.) Versarien
UK listed Versarien creates innovative engineering solutions using its proprietary materials technology. These solutions are capable of having game-changing impact in multiple industry sectors. A part of Versarien's business is focused on developing Graphene based products, which the company is expanding to commercialise more of the material's applications.
2.) Applied Graphene Materials
LSE listed Applied Graphene Materials partners with its customers using its proprietary "bottom up" process for the production of high specification graphene. The company owns the intellectual property and know-how behind the graphene production process. It enables solutions for a wide range of applications using its prowess in dispersion and product integration.
3.) G6 Materials Corp
Listed on TSX Venture Exchange, Canada – G6 Materials Corp was earlier known as Graphene 3D Lab. Started as a speciality manufacturer of graphene 3D printing materials, G6 now has a diverse IP portfolio and expertise in the manufacturing of premium-grade graphene materials. This allows G6 to tailor graphene properties with a focus on the market of industrial composites.
The Company has the in-house capacity to mix graphene materials with various materials such as thermoplastics, thermosets such as epoxies, and inks. The graphene additives are developed for the laminated carbon fiber and fiberglass composites getting used in defense, airspace, marine, and automotive industries.
4.) Archer Materials
Archer Materials operates in the graphene businesses through its subsidiary Carbon Allotropes, it is an advanced materials company that offers a range of graphene products, including graphene powder, nanocomposites, and oxide.
The company formerly called "Archer Exploration", develops mineral resources and aims to develop and integrate advanced material that will provide many social improvements, for example, uses in reliable energy, human health, and quantum technologies.
Its subsidiary Carbon Allotropes also offers research and consulting services for graphene installations.
Archer's business activities include a wide variety of critical minerals and materials, including graphite, cobalt, manganese, and copper, from exploration through development and commercialization.
In 2018 the company has joined a legally binding Material Transfer Agreement ("MTA") with a leading German biotechnology company, regarding its graphene-based biosensor development activities with The University of Adelaide ARC Graphene Hub.
5.) Directa Plus
Based in Italy, Directa Plus is one of the largest producers of graphene nanoplatelets-based products for consumer and industrial markets, their products are natural, chemical-free and sustainably produced. Directa Plus' products are designed for commercial applications such as textiles and composites. The company claims to have developed patented graphene material that is portable and scalable.
6.) Comet Resources
The Australia-based company has developed a graphene process that utilizes its graphite-mining operation in Springdale, Western Australia, this mining operation currently takes over 200 square kilometers.
Comet Resources produces graphene using a process of electronic exfoliation from graphite, which is already a commonly used material. Comet Resources also believes that graphene has the potential to be the next disruptive
technology. For Comet Resources it is just a matter of time to expand daily life solutions that use graphene, many new solutions are already becoming reality.
7.) First Graphene
"First Graphene" is an advanced materials company and one of the lowest-cost global graphene suppliers in the world. The company claims to have developed an environmentally sound method of converting graphite with the lowest cost into high-quality graphene on a scale. The claim sounds very promising and the company is currently working with three Australian universities on developing graphene products and associated intellectual properties, including PureGRAPH, its graphene powder.
First Graphene ultimately plans to be a vertically integrated graphene producer.
8.) Grafoid
As we have seen many of the companies in this list are private companies, and Grafoid is one of them. However, it has a close relation with Focus Graphite, as a major shareholder, meaning that Focus investors have exposure to Grafoid. This is why this company can be an interesting graphene investment option.
Grafoid is engaged in a proprietary graphene development process that is economically viable. Its process is applicable to both commercial and industrial-scale demands.
9.) Haydale Graphene Industries
This is the holding company for both Haydale and Haydale Composite Solutions. The original Haydale has developed a patented proprietary scalable plasma process that's aimed at functionalizing graphene and other nanomaterials. With the use of technology, Haydale is able to supply tailored solutions to raw material suppliers and product manufacturers.
Other Companies
Apart from the above listed companies, investors can also look at large companies like Samsung, Intel, Nokia, IBM and Sony that have graphene research at different levels. It must be noted that Graphene forms a negligible part of almost all these company's businesses.
Conclusion
Graphene certainly is an emerging investing opportunity. However, given the naive business models of these companies, the job of investors has gotten tough. The above list is not exhaustive and one can find other companies too in listed and unlisted space, but investors will have to wait it out for Graphene to become a mainstream business to make serious money in graphene stocks.